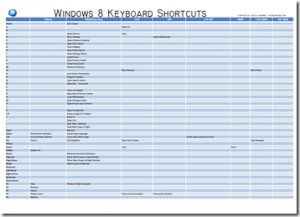 I have put together a Windows 8 Keyboard Shortcut PDF sheet (single sheet, landscape) that is handy. Print it out, and use your keyboard shortcuts to make some quick work of anything.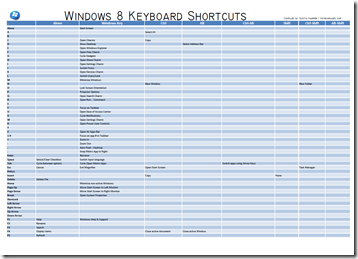 Download Windows 8 Keyboard Shortcuts (PDF)
Dustin is the Head Editor of MSTechPages and has been awarded the 2011 Microsoft Community Contributor award. He is in the process of finishing up a book about Windows 7 Tips and Tweaks. Also, a free ebook for Windows 8 keyboard shortcuts is available on this site, with more printable "cheat sheets" coming soon. You can also find him in the Microsoft Community forums (also as a Community Moderator), Tech Support Guy forums, HardForum, and The Windows Club forums, among several others.
Dustin