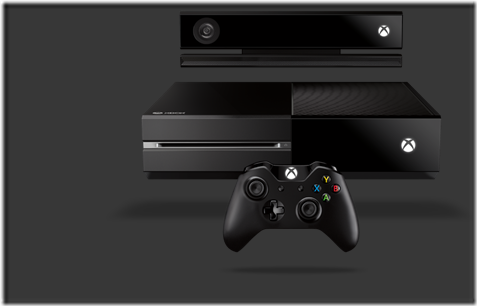 After many rumors, speculations, guesses and conspiracy theories, the Xbox One has finally been announced and some features have been thrown at the gamer. What really sticks out to me? The console itself looks very elegant and more like a piece of AV equipment that will fit right in with the rest of my equipment. It doesn't have the toy look and feel to it like previous consoles have. Second? The new Kinect sensor is quite a bit better all around, and looks like it will play a big part in not only the games, but other features of the Xbox One experience. Third, the controller has been improved over the already great Xbox 360 controller.  Lastly – Blu-ray. This is important in pushing the Xbox One into a real living room device giving it more duties as part of a good AV system.
The games were a small part of the presentation, with not a whole lot of game play shown. The detail was great, and the graphics were improved. But, what really got me was how smooth everything was. The frame rate was high, the animations were very fluid and very detailed and lifelike. Just a great demo for those.
Microsoft has released a FAQ answering a few questions (used games, always online, etc.) to help with some of the rumors. In a few weeks, they will follow up at E3 with more details and more information on the console. Still no word on price, but for a gaming machine with Kinect sensor and a seemingly full featured HTPC? If it's over $399 at launch, I'll pass for about a year.
What are your opinions on the new console? Will it compete well with the Sony Playstation 4? Still a lot of information out there, so go check out the Xbox.com site for more details.
Forza 5 demo (not gameplay, unfortunately). Details in the cars are amazing. Still, without actual gameplay footage, I'm going to wait to judge.