Microsoft is rebranding some of it's Azure services, including Azure AD (Active Directory). Azure AD is now going to be referred to as Microsoft Entra ID. Nothing functional will change, only the name and branding. The name change should be completed by the end of 2023 in all Microsoft documentation and portals.
To simplify our product naming and unify our product family, we're changing the name of Azure AD to Microsoft Entra ID. Capabilities and licensing plans, sign-in URLs, and APIs remain unchanged, and all existing deployments, configurations, and integrations will continue to work as before. Starting today, you'll see notifications in the administrator portal, on our websites, in documentation, and in other places where you may interact with Azure AD. We'll complete the name change from Azure AD to Microsoft Entra ID by the end of 2023. No action is needed from you.
Licensing names have changed, but their functionality is exactly the same as they were previously. Nothing has been lost or gained in the transition.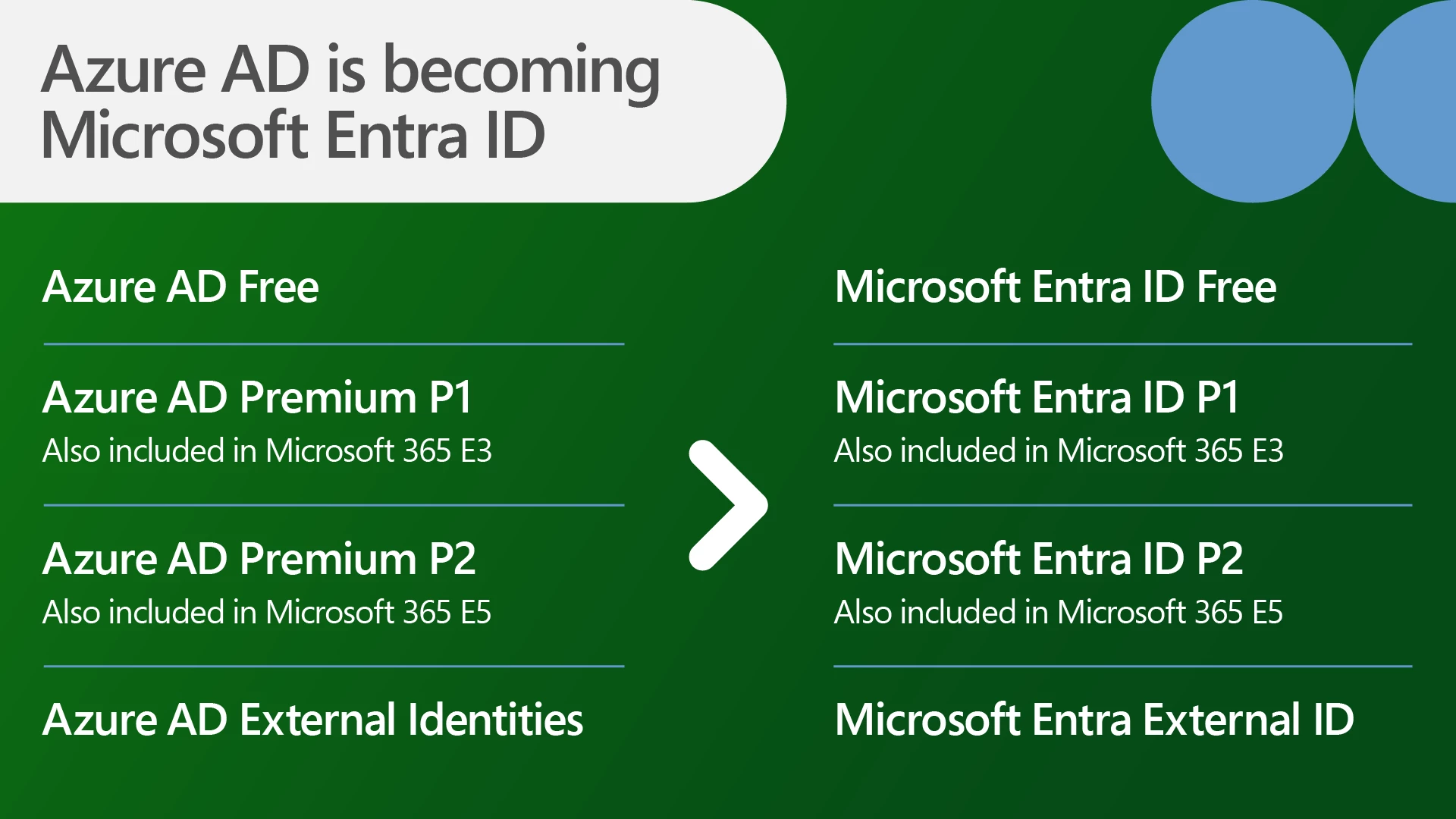 There's been mixed reactions from some admins across Reddit and Lemmy, from 'meh' to 'not another name change?!'. Microsoft has been pretty notorious in changing the names of it's services over the years including Skydrive to Onedrive, multiple 'Threat Protection' to Defender, and several others, with little explanation other than marketing.
For those that are studying for an exam, there will be a period where things may get confusing, with some documentation saying one thing and the official Microsoft documentation, portals, etc. saying something different. Just keep in mind that Microsoft Entra ID used to be the simple Microsoft Azure AD.