At a charity basketball game in Seattle, Martell Webster of the Minnesota Timberwolves, checks out Steve Ballmer's guns. Not sure how in shape Mr. Ballmer is, but he's built pretty stocky, and has the attitude to boot. I wonder if he could pull off a three pointer?
(AP Photo/Ted S. Warren)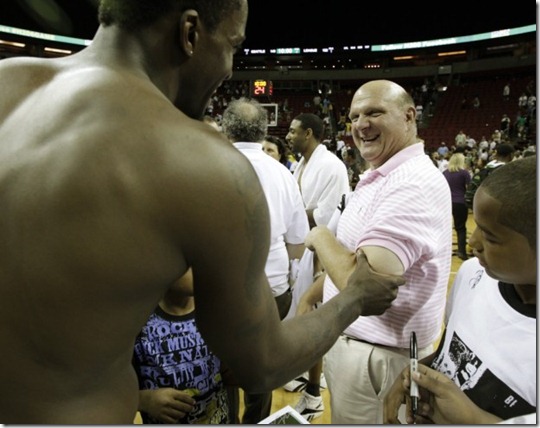 As far as the lack of updates lately, I apologize. I've been cramming for a Cisco examination coming up very soon! Got the home lab set up and have been hitting the books pretty hard to beat this thing!